THE TREASURE HUNT
I was at The Jug Shop, a wine & spirits mart in San Francisco, asking if they were hiding a key. Even before I got out of my car, I spied others dash in and I was certain that they would get to it before me. Turns out these were regulars merely grabbing cheap booze in — wait for it — a jug! But no matter: the Jug Shop didn't have the key.
The key was the object of a treasure hunt promotion hosted by the good folks at Rundown and Visit Santa Barbara. Whoever found the key would win 2 nights in Santa Barbara. I've long loved Santa Barbara. The warm climate, coastal views, Spanish Revival architecture, ever-present Santa Ynez mountains and palm-tree-and-cactus-strewn landscape get me every time. So I was in it to win it.
Which I did!
The clues hinted that the key was hidden in a wine shop in the area. But as I drove away from the Jug Shop, heading home defeated, I noticed William Cross Wine Merchants from the corner of my eye. And that's where I found the key — and a slightly amused shopkeep with a mouthful of lunch. Two weeks later I was sunning myself by the rooftop pool at the gorgeous Canary Hotel.
THE CANARY
Mind you: these pics are from Santa Barbara in December (hashtag: whatsapolarvortex?). I've asked for it before, but there really should be a "Santa Barbara" setting on all Honeywells. If there was an OkClimate site for online weather hookups, Santa Barbara would be my ideal match. And The Canary is the perfect spot to bask in the sunny splendor with its mountain-ringed rooftop patio overlooking the Pacific and a virtual sea of red clay roofs. I loved this hotel: rich Spanish/Moorish architecture, stylish interiors, diligent staff and fantastic amenities like an in-room goldfish on demand. And because of a holiday promotion, all I had to do was drop a secret code word at check-in ("Sugarplum") and minutes later cookies, caramel corn and cava were delivered to the room (I'm starting to be of the opinion that Kimpton is awesome).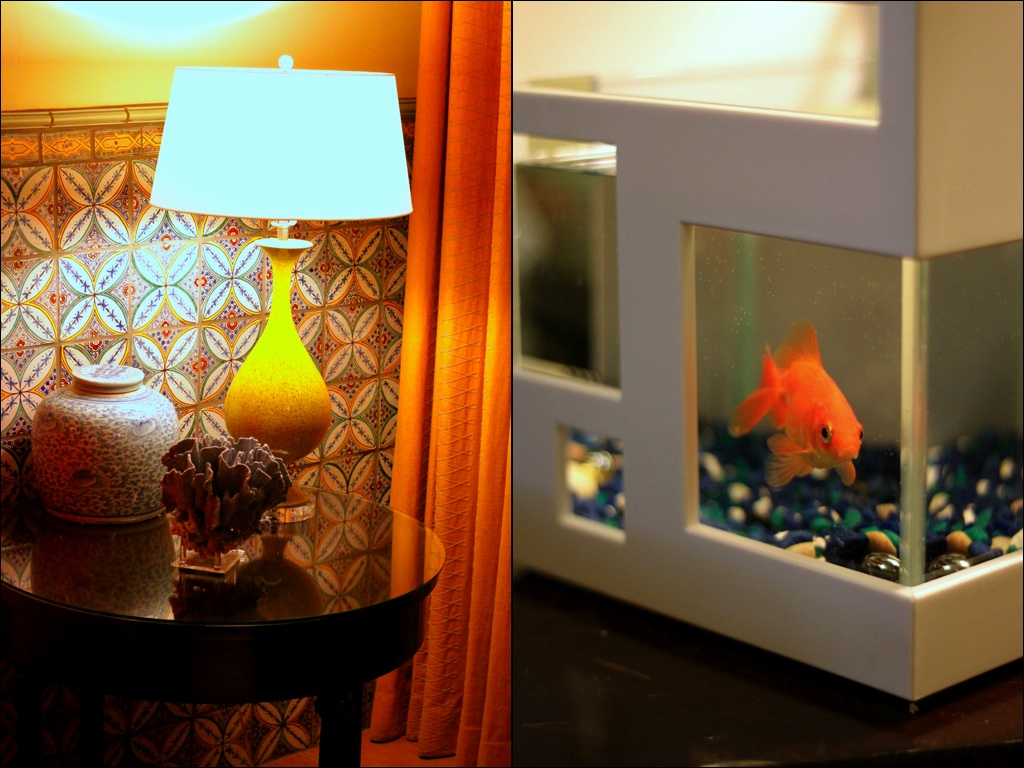 Every good hotel has a proper bar + restaurant and I appreciated the craft cocktails and small plates at Finch & Fork (#6 on this list, notwithstanding). I also appreciate a good man-elbow in my bar pics.
STATE STREET
The Canary has the perfect downtown location, a block from State Street. Now, nearly everything I've read about Santa Barbara finds room to slight State Street for its commercialization. Over the years, I have seen the independent bookstores and hip vintage shops disappear, the perennial Greek deli replaced by a Verizon store. It's certainly lost some of its diversity and character, but I'm still drawn to it. Why? Because it's a walkable, human-scale thoroughfare comprised of cool, historic architecture that houses bars, restaurants, shops and theaters all linked by a reliable 50¢ open-air trolley. Much like Carmel (or the European cities on which they're modeled), State Street hides atmospheric, fountain-filled courtyards oozing with charm. It's a thriving hub buzzing with vitality and human interaction i.e.: what every successful city center aims to capture.
Did I also mention that State Street leads directly to the beach? It's about a 15 minute walk from The Canary. And towards the beach-end of State, there's a newish neighborhood dubbed The Funk Zone filled with hip bars, restaurants and a genuinely impressive Urban Wine Trail. Here's a less-than-flattering iPhone pic of State Street with what I made sure was my transportation later that evening: Benny from Lowrider Cab Company.
Because I love the landscape, I'm usually happy to be in Santa Barbara simply to be in Santa Barbara. But this trip I also found room for the following:
FOOD & DRINK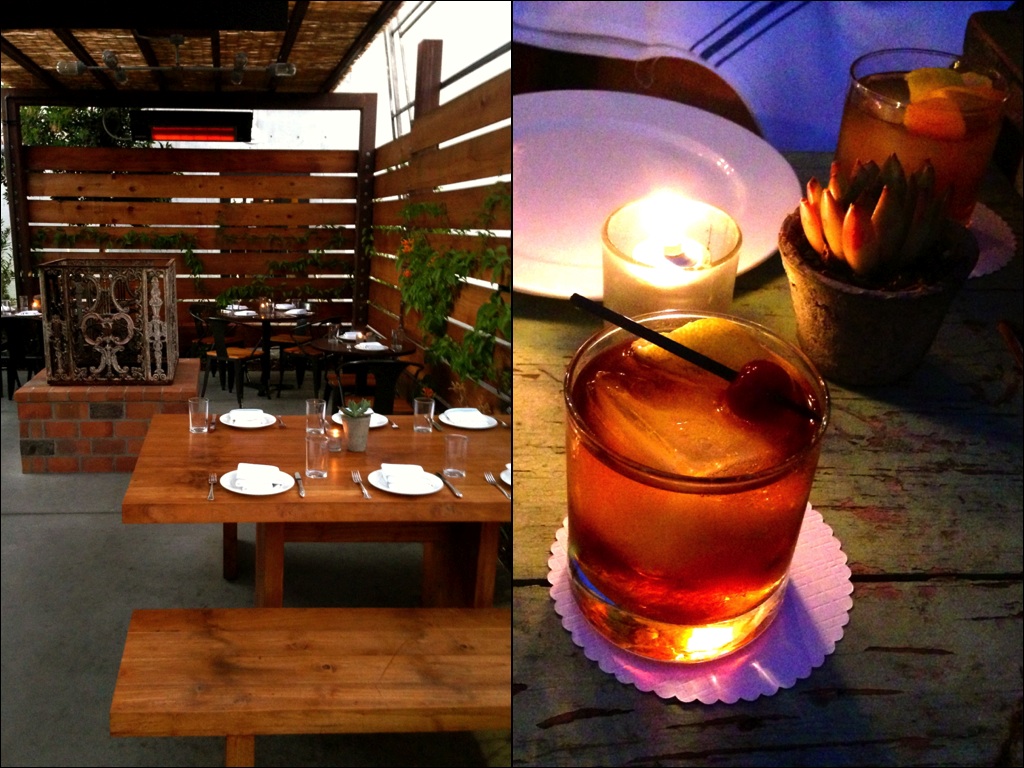 The Lark – The best cocktails and food of the trip. Very smart design featuring a stylish patio lit with fire pits (and you know how much I love restaurant design).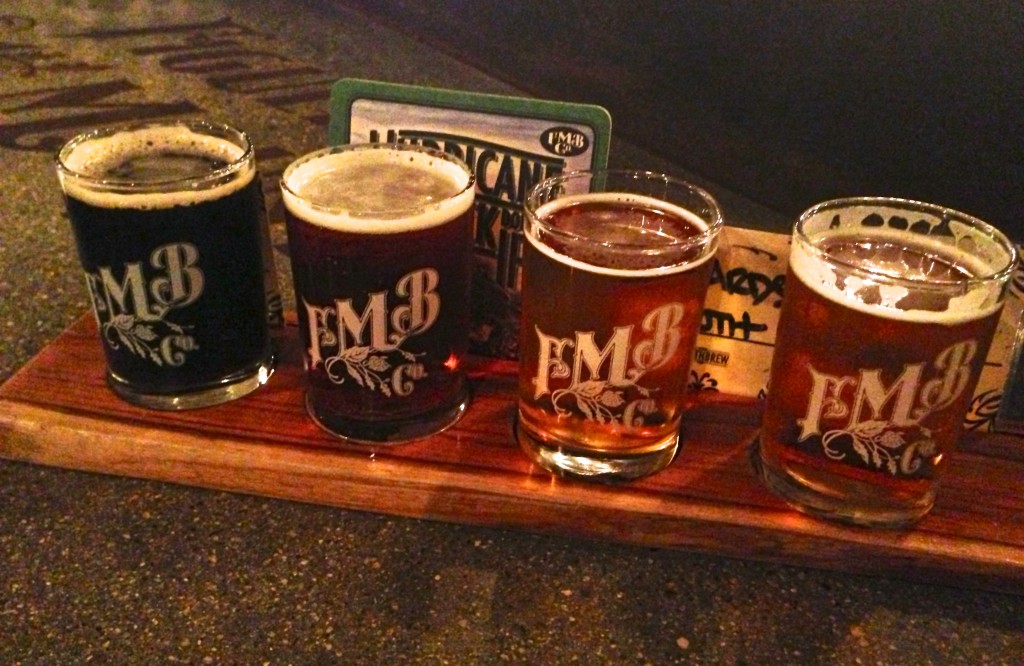 Figueroa Mountain Brewing – A boisterous new outpost of the popular brewery from nearby Buellton. Massive collection of beer; I stopped counting taps at around 25. Pick four to sample and pair 'em with an exceptional wood-fired pizza from Lucky Penny (The Lark's sister restaurant).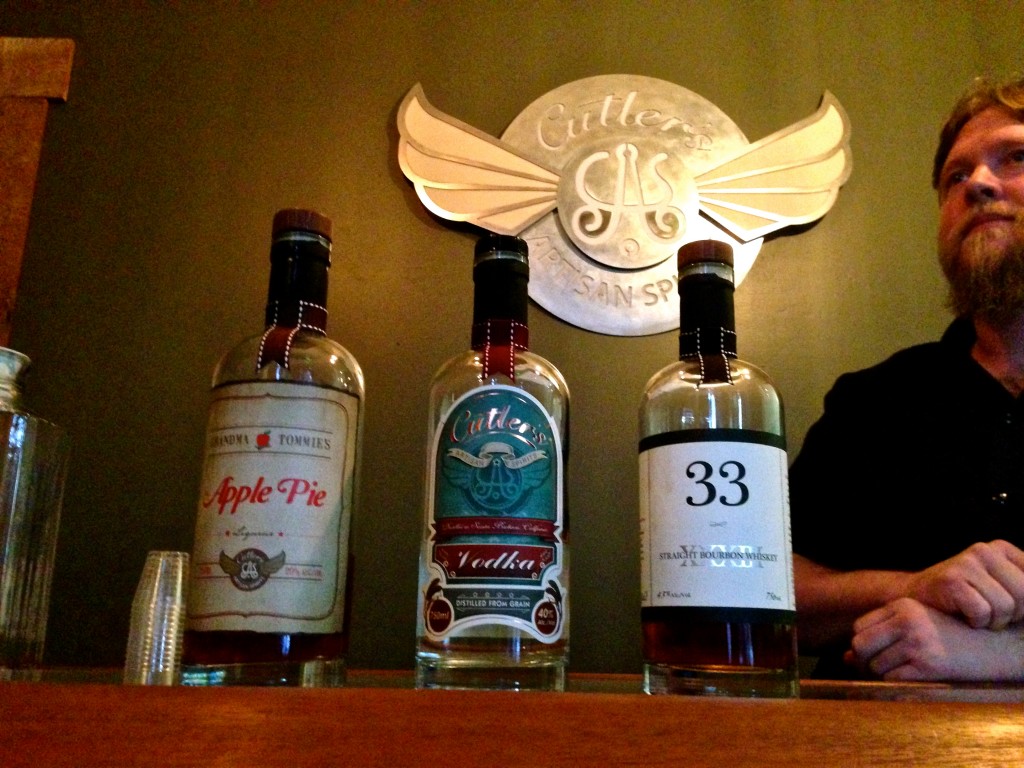 Cutler's Spirits – Santa Barbara's first and only distiller. Pop in and say hi to owner Ian. He'll pour you samples of his bourbon and surprisingly tasty vodka.
Cielito – An upscale Mexican restaurant hidden away in the beautiful 1927 La Arcada courtyard. Sit outside at a table surrounding the awesome fountain with live turtles. Great happy hour.
The French Press – A solid spot for morning coffee and pastries.
Cuernavaca – There's so much good Mexican food in Santa Barbara. Usually, I grab a burrito at Super Cucas, but this tasty taco spot was mere steps from The Canary.
SIGHTS
The California-cool Mission Santa Barbara. Check out my separate write up from this trip here.
Alice Keck Park – An incredibly scenic park and garden just a few blocks from State Street. The type of place where you can blissfully drift off into an afternoon doze in the sun. Pack a picnic and thank me later.
Stroll Stearns Wharf and adjacent beach, pausing to watch the stunts & wipe-outs at Skater's Point.
The Courthouse – A favorite among wedding planners, this immense 1920s Spanish style building/complex is fun to explore. Climb up to the panoramic bell tower and Instagram the hell out of your friends. During the summer, check listings for movies screened on the lawn.
Lotusland – Welcome to the wacky, wonderful home and gardens of the eccentric Ganna Walska. A must see!
Santa Barbara Botanical Gardens – The perfect introduction to the lush Santa Barbara terrain of my fantasies.
In fact, let's go ahead and give out the first Solie of the year. To Santa Barbara and it's beautiful desert/coastal landscape and perfectly-engineered climate, Weekend del Sol awards its highly sought-after Solie Award. Cheers!