When you think Northern California, you probably envision redwoods, vineyards and granite peaks. But did you know it also does a convincing New England impression too? I'm a sucker for the breezy coastal allure of Cape Cod with its sandy grass-lined beaches, weather-worn piers strewn with vintage floats and roadside shacks hawking shellfish with hand-painted signs. You can find a similar aesthetic along the shores of the Pacific and Tomales Bay in West Marin. Follow Highway 1 north from San Francisco and you'll discover windswept beauty, a charming seaside vernacular, and a bounty of local seafood. Slip on some boat shoes, throw a bag of Cape Cod Chips in your beach tote and hit the road with this photo tour of Northern California's version of a Cape Cod summer.
Coffee + Surf
Before you reach the shore, get in the spirit with a stop at Equator Coffees. Don't be fooled by the nondescript locale whose most notable feature is an ARCO station. Equator has supplied Thomas Keller's restaurants with their high-end brew for years. Last year, they opened their first retail shop adjacent to Proof Lab Surf Shop where they serve rich toasty lattes amidst smart surf-themed decor.
Stinson Beach
This quaint town is awash in vintage seaside charm. Stroll the quiet main street, ducking in and out of surf shops and boutiques adorned with abalone shells. For lunch, there's a timeless beachside stand that sells burgers and ice cream from its walk-up window. Or grab the perfect tuna sandwich and a lemonade from Lunchbox and head to beach for an impromptu picnic. Just mind the posted shark advisory that would make Police Chief Brody proud.
Tomales Bay
Winding up Highway 1 along Tomales Bay, you'll spot a number of seaside eateries advertising the area's celebrated bivalve. Pull over when you spot a sign for Yummy Chowder. It marks the site of The Marshall Store, a quintessential roadside oyster shack and smokehouse. Place your order at the counter, pull a beer from the cold case, and grab a seat on the deck overlooking Tomales Bay as you wait for your oysters. I usually prefer raw, but their BBQ osyters are juicy plump, slathered in a spicy-tangy sauce and plated with a side of impossibly good garlic bread.
The Marshall Store dishes up oysters prepped and ready to eat, but there's a few opportunities for you to shuck and grill your own. Tomales Bay Oyster Company and Hog Island Oyster Co will set you up with a bag of oysters, a picnic table and a charcoal grill fronting the bay. You need only bring friends and a cooler stocked with cold ones.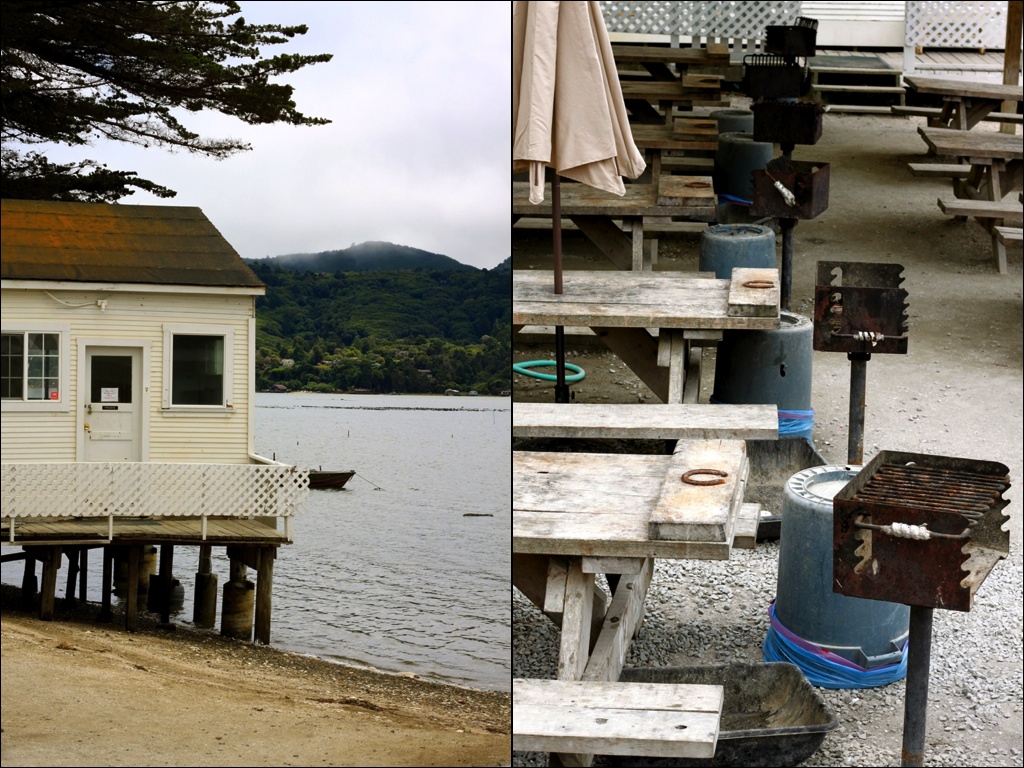 Point Reyes Lighthouse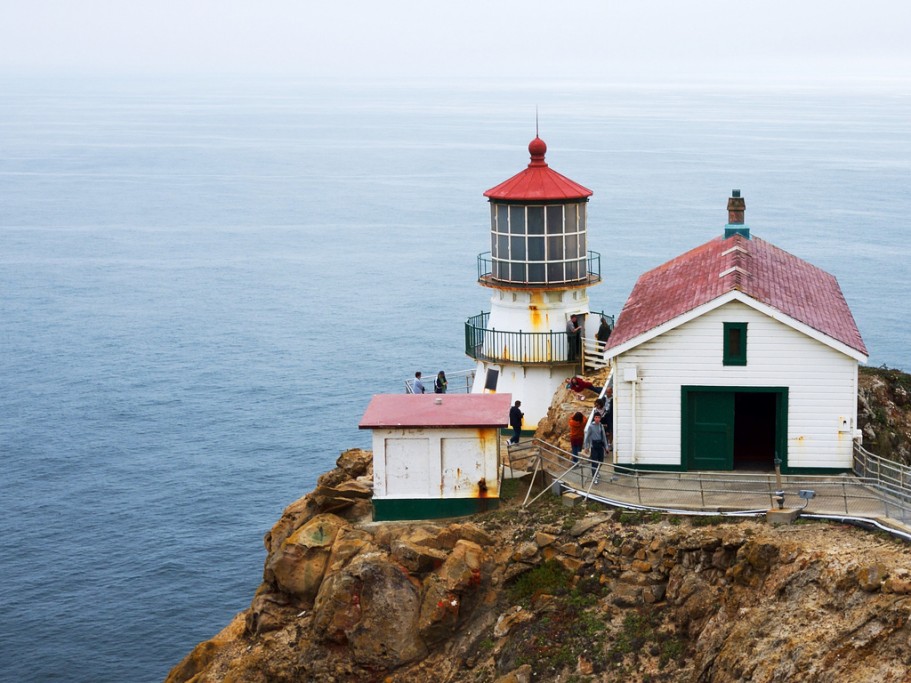 What's a New England scene without a lighthouse? Point Reyes hides an iconic beacon of its own down 30 stories worth of steps (!). Just remember that cable-knit sweater: Point Reyes is the windiest locale on the Pacific coast!
A Vintage Seaside Lodge
In my fantasy, I open a place like this along Tomales Bay. Until then, there's Nick's Cove, a ridiculously charming property with a waterfront restaurant and a series of cottages swimming in rustic seaside decor. It was founded in the 1930s and it still exudes an air of that unhurried past. The richly atmospheric property captures a fantastic sense of place and is probably the purest expression of the word "cozy" you're likely to experience. Tuck yourself into a plush cottage for the night or simply stop by the restaurant for some oysters at the bar. Afterwards, walk a glass of wine out to the warm Boat Shack that sits at the breezy end of a romantic pier.
For other recommendations in the area, check out my earlier post on Point Reyes and its surroundings.