I enjoyed a great Weekend del Sol recently at The Pearl Hotel, a sunny slice of Mid-Century Modernism tucked away in San Diego's Point Loma neighborhood. If you're a regular reader of this blog (hi mom!), you know how much I love hip remodeled motels. The Pearl is an intimate 23-room property built in 1961 and centered around a landscaped courtyard with salt water pool. Here's a pic of its original incarnation as the Sportsman's Lodge Motel.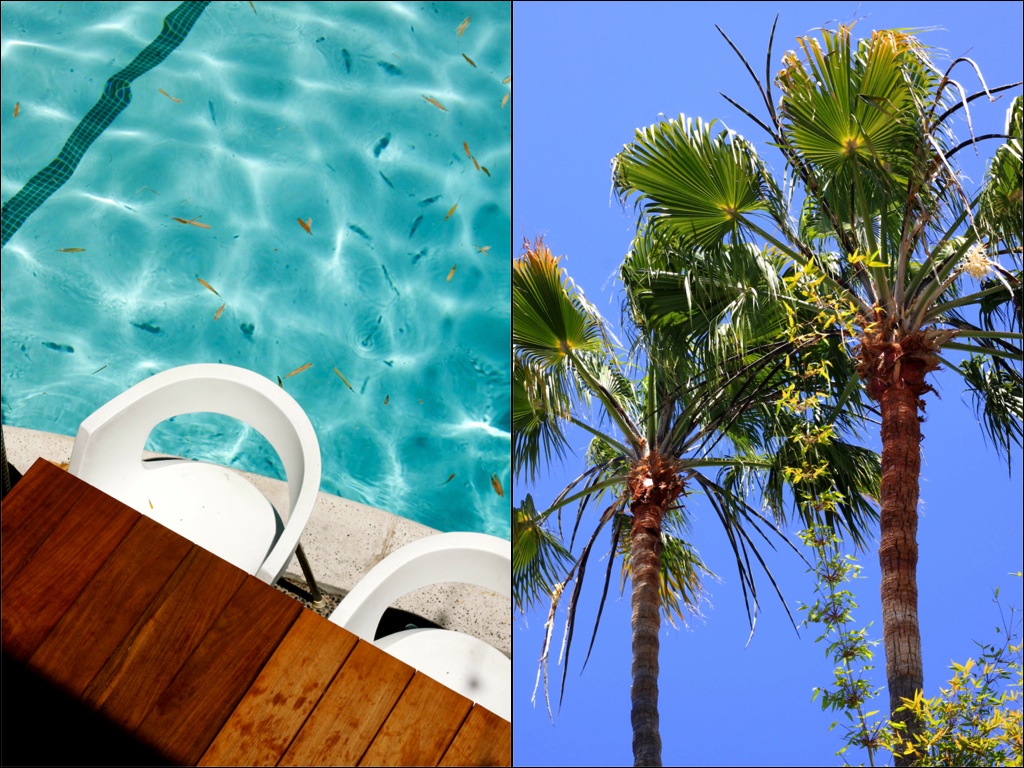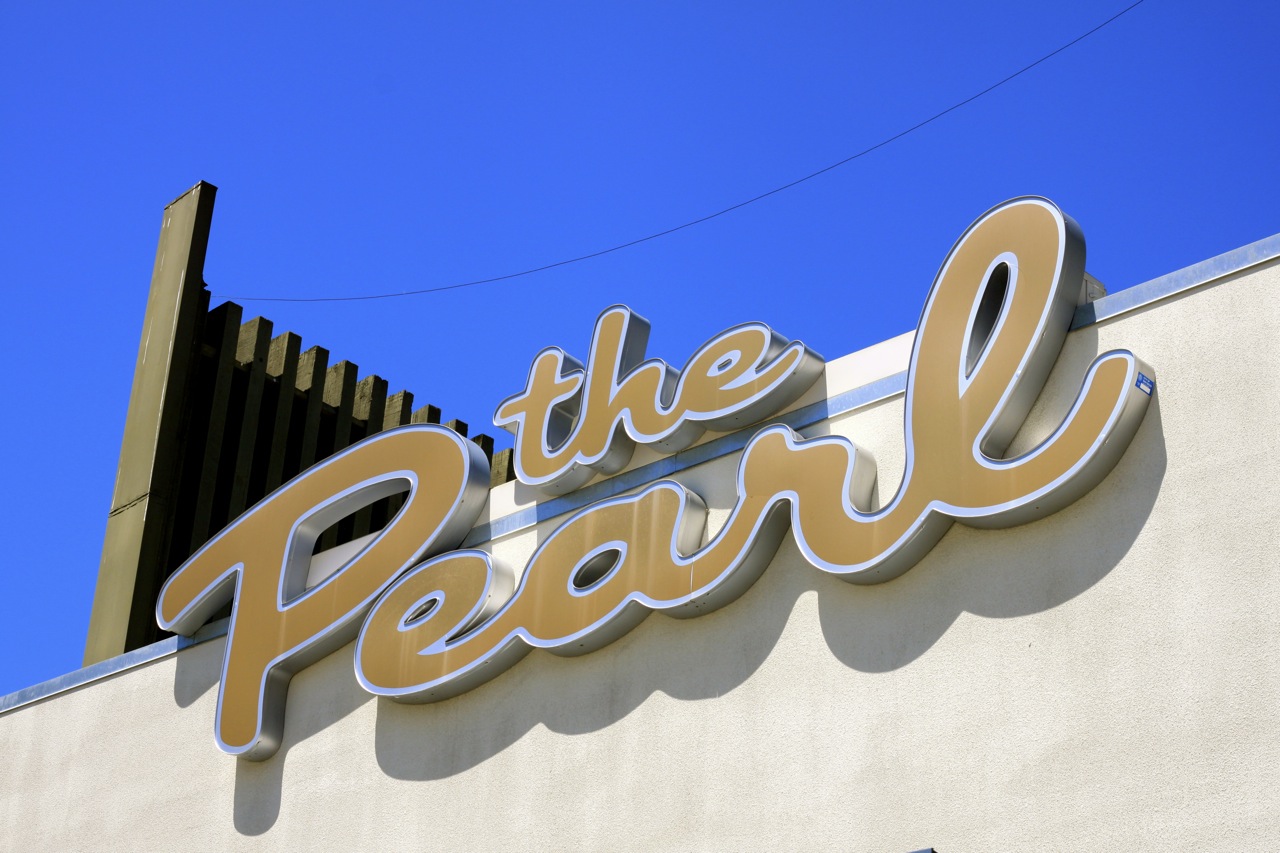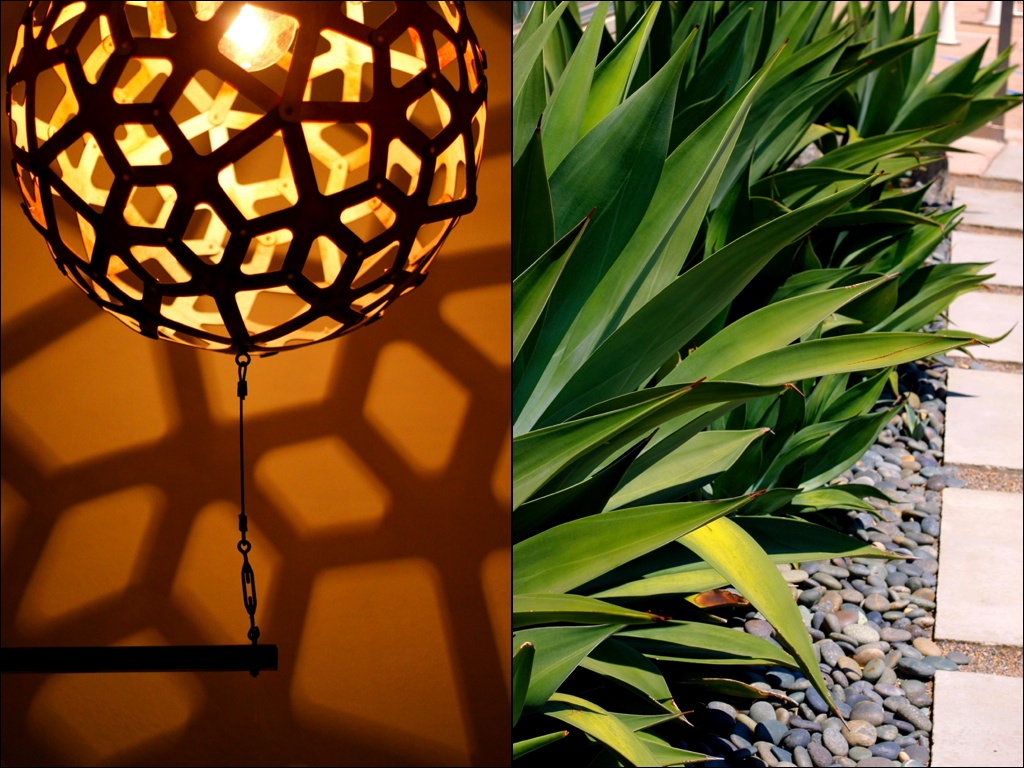 Guest rooms are stylized with a fun mix of vintage and contemporary furnishings (they had me at the Bigfoot mural). Platform beds, flatscreens and free WiFi take care of the basics. Given the affordable rates, spring for the Strand Suite and get a comfy living room style-seating area and balcony to better enjoy your surroundings. As a former roadside motel, there's some noise from the boulevard but it didn't disturb me.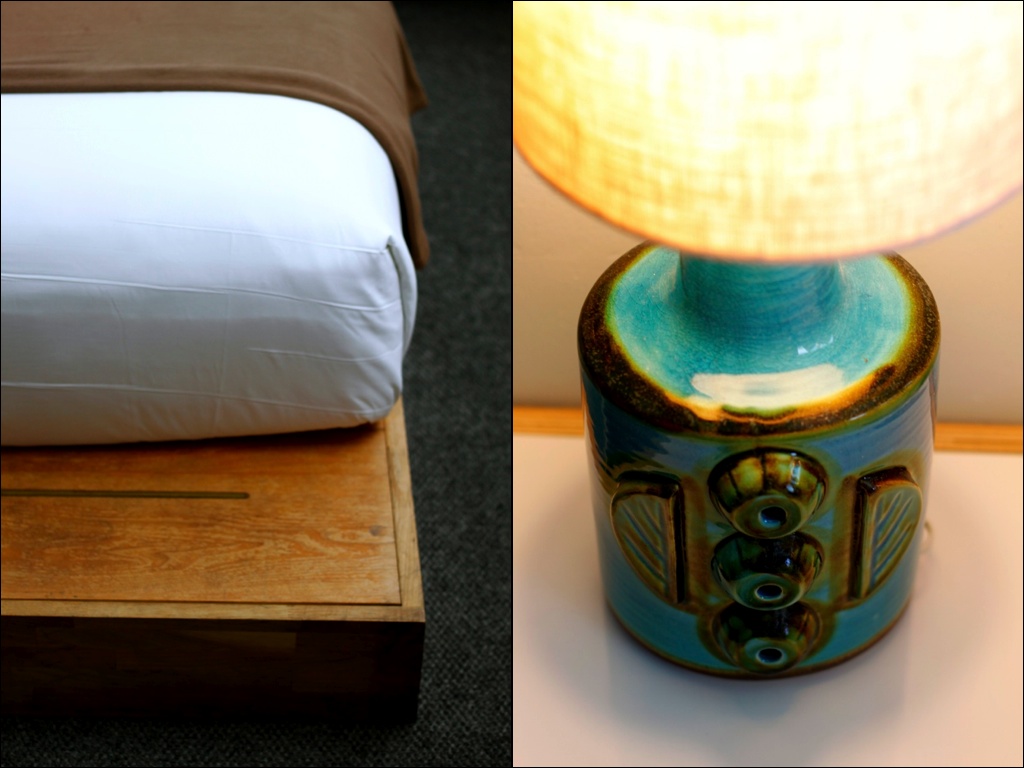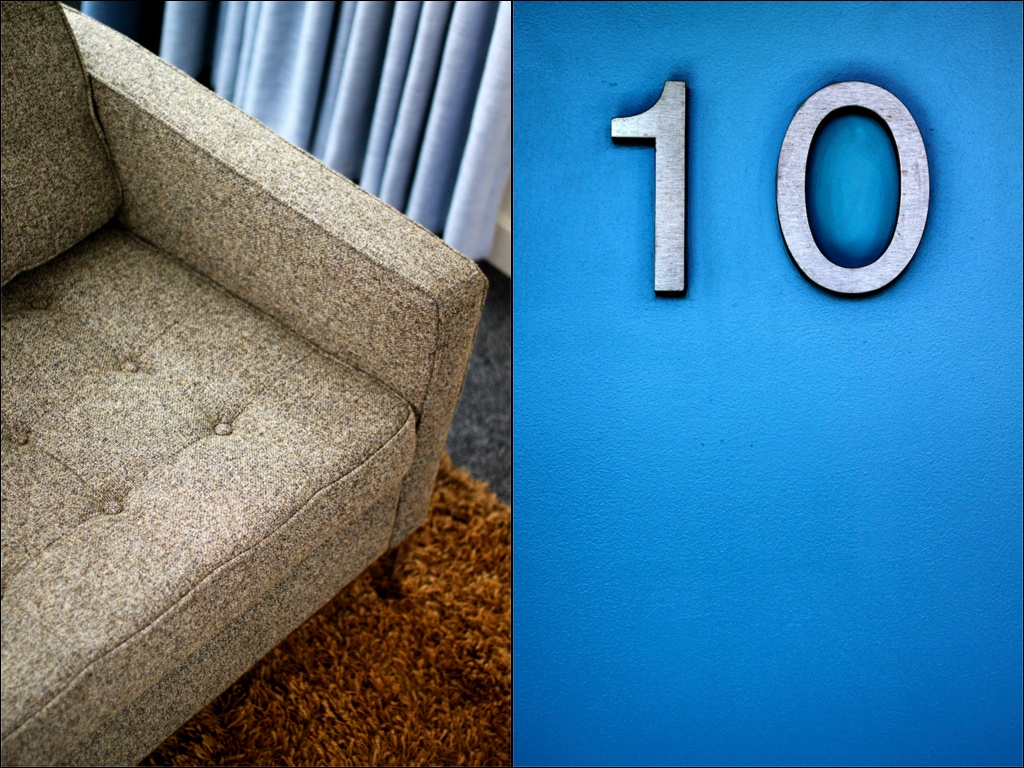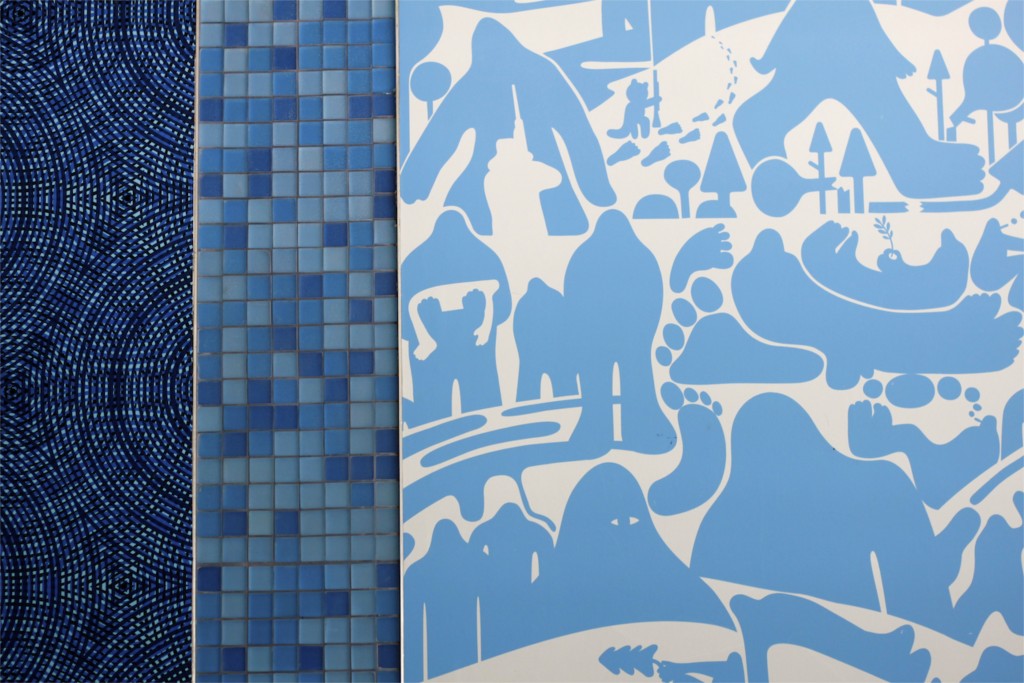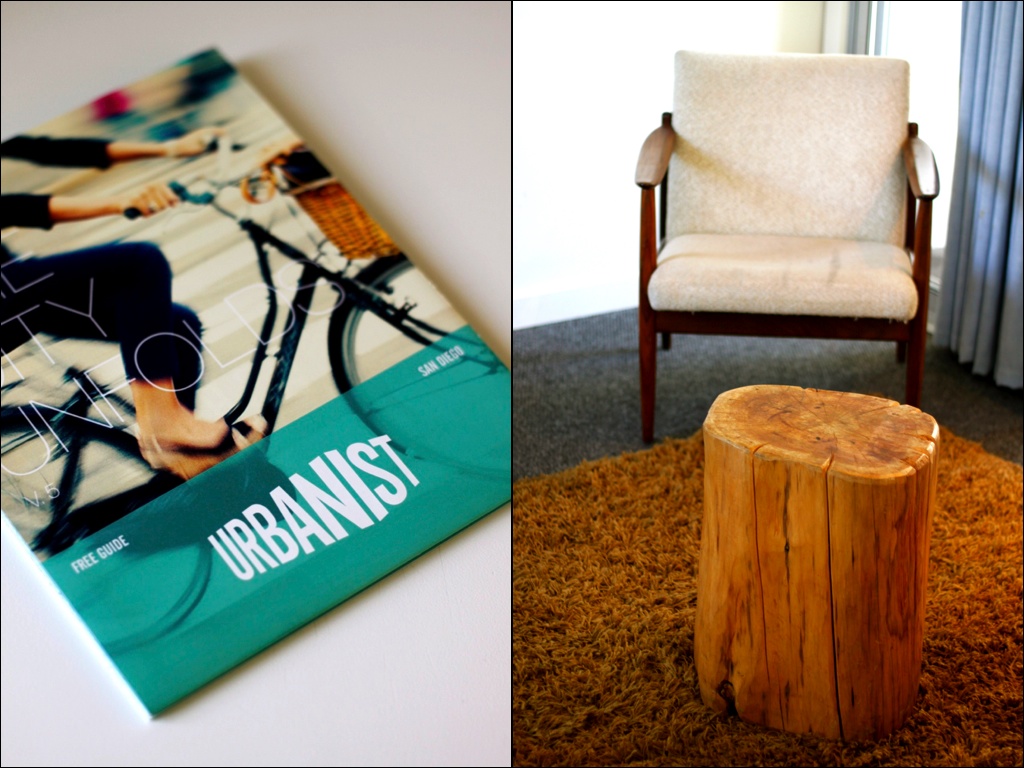 The property is geared for leisure and lounging. A cozy shag-rugged game room is set with throw pillows, vintage board games and George Nelson pendants. An atmospheric bar with lava rock walls and a Googie diner aesthetic is completely open to the courtyard with terrazzo-tabletops and mod seating staged around the oyster-shaped pool. It's the type of place that inspired the postcard, rubbing it in to the less fortunate acquaintances back home.
I began each evening with a cocktail in the courtyard, relaxing poolside amidst the bamboo gardens and vertical succulent wall studded with votive candles. The drinks aren't the best cocktails in town, but they're good and suited to the setting. The extensive list of beer on tap is a given here in San Diego.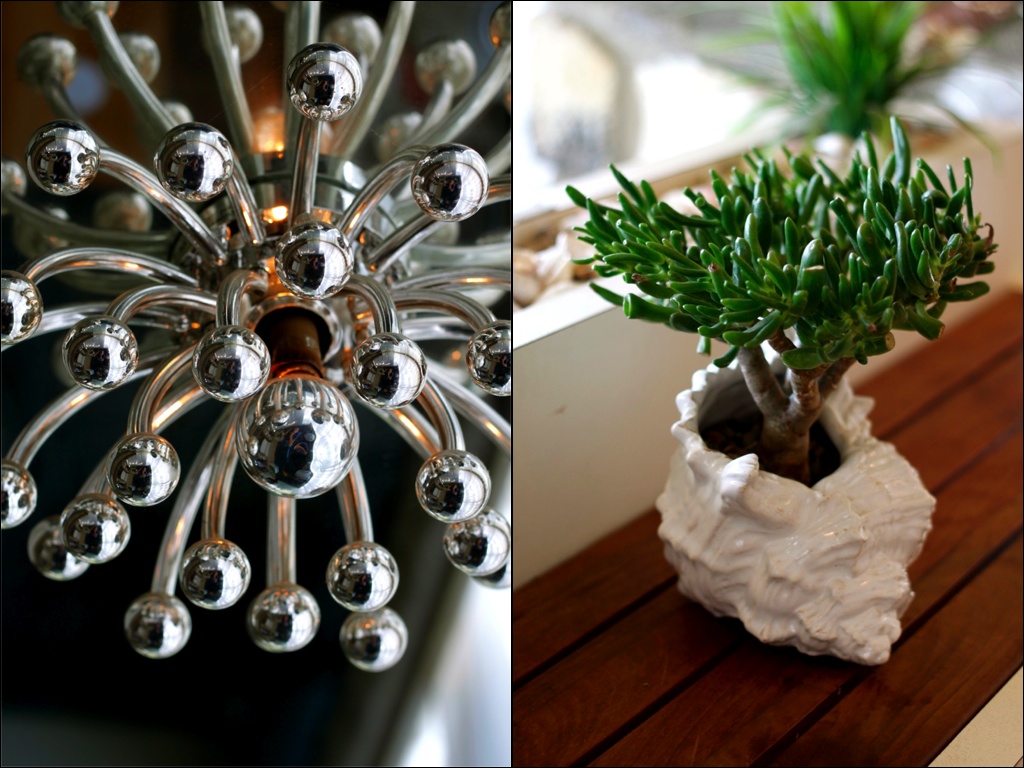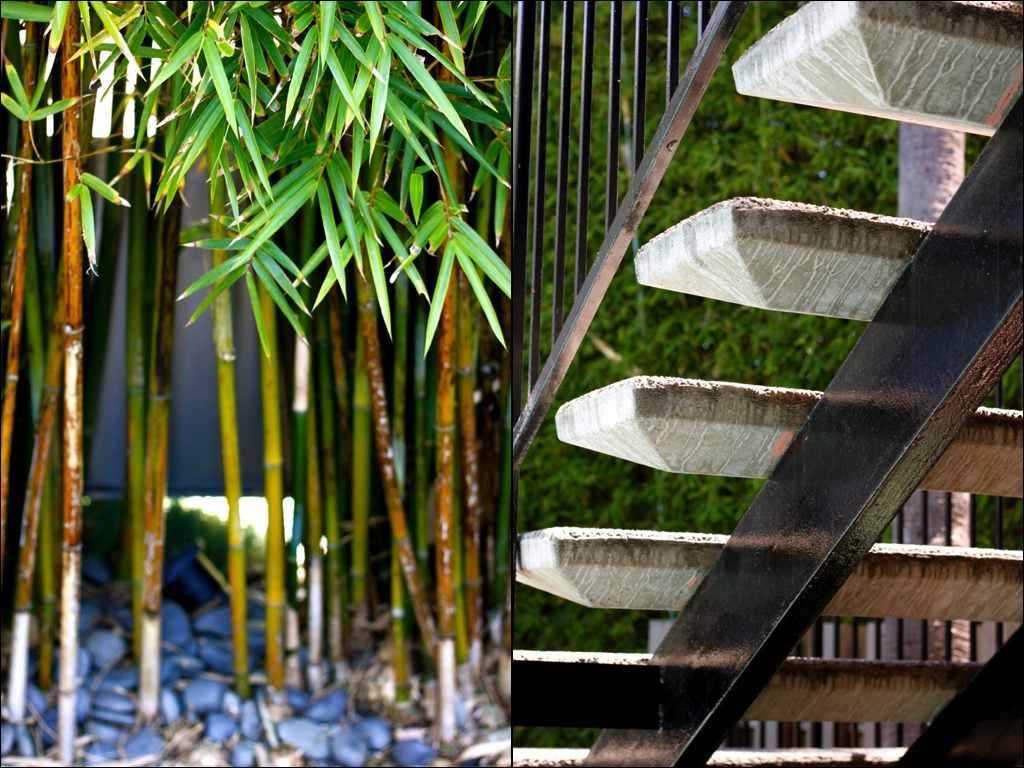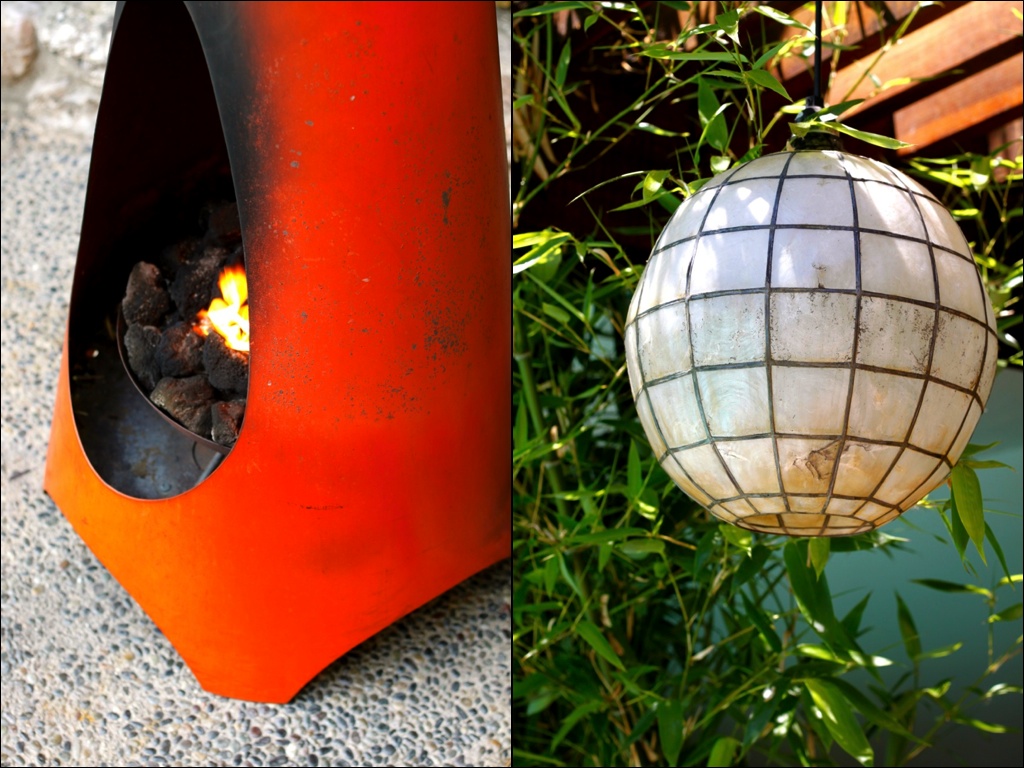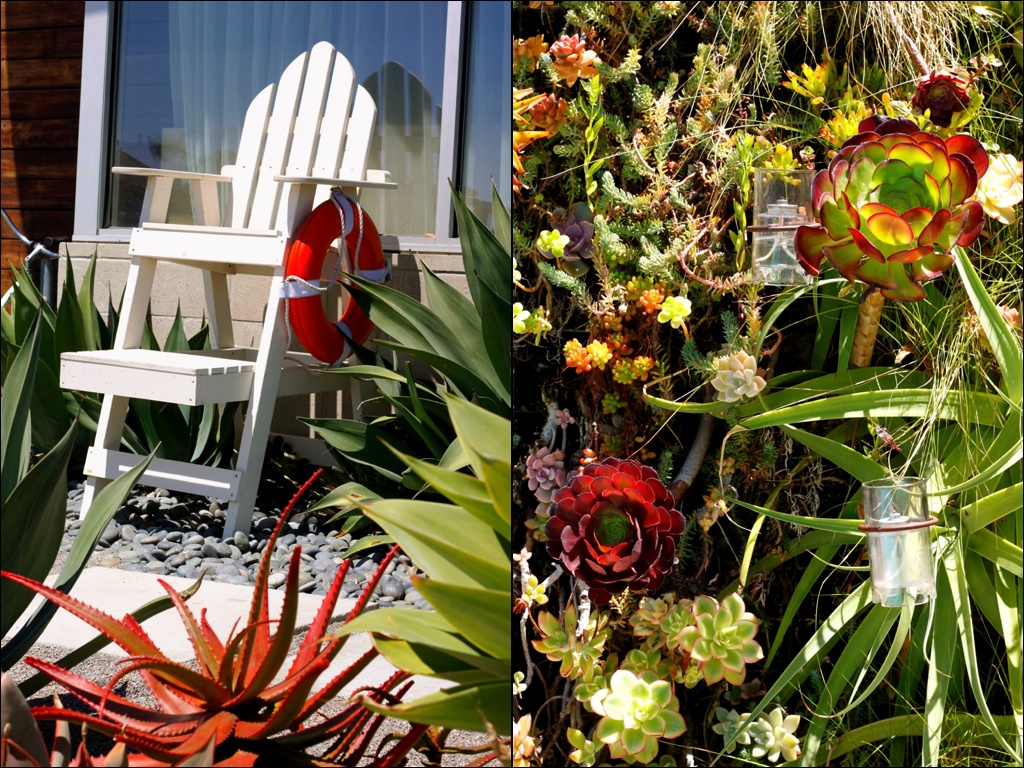 And file this under San Diegans Have More Fun: The Pearl hosts a weekly poolside cinema series called Dive-In Theatre. Each Wednesday on balmy (read: year-round) evenings, a lively crowd fills the courtyard for cocktails and popular movies like Office Space and Pixar flicks screened under the stars. Other nights, the screen lights up with silent images of George Jetson or a Hawaiian Elvis that add to the fun Mid-Century vibe.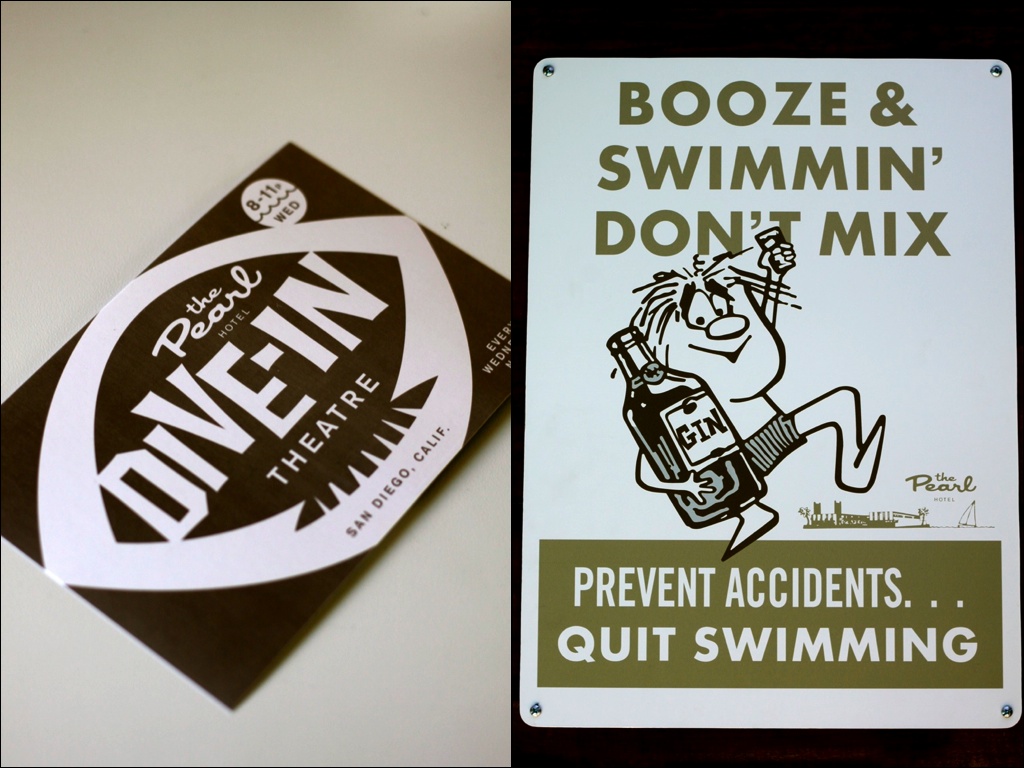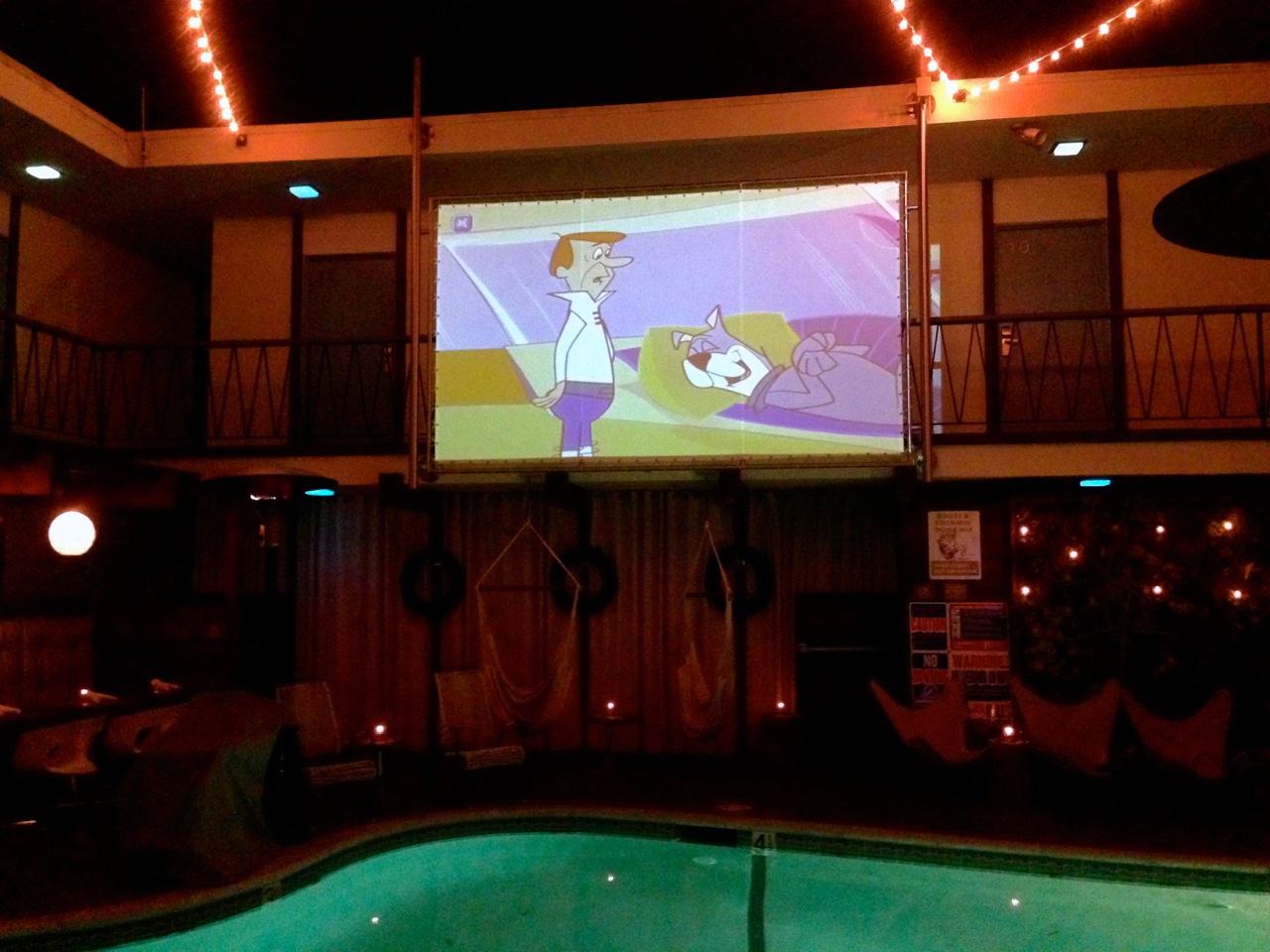 Point Loma is minutes from SAN airport and a $15 cab ride from hip Little Italy and the boisterous Gaslamp/East Village neighborhood. By the way, I *loved* Ironside Fish + Oyster for expert tiki drinks served in cheeky orca/Shamu mugs and some of the best oysters I've ever had.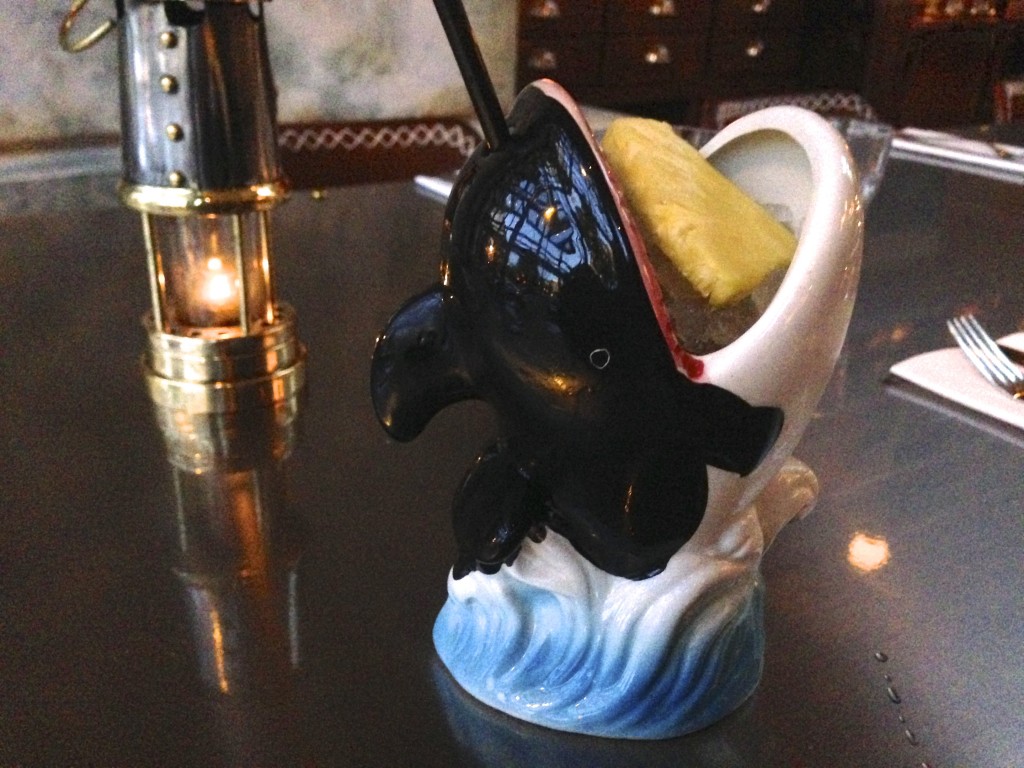 Speaking of tiki, San Diego has its share of Polynesian Pop…which is why these guys flock here every year. From The Pearl, you could walk to the Bali Hai, a 1955 landmark perched over the bay on Shelter Island. Enjoy a Mai Tai (made the right way) overlooking the harbor with Mr. Bali Hai and the slightly terrifying The Goof as your drinking partners.